Sales Lines open 7 days 8am-10pm


01952 585859

01 5262584
Terms
Terms of inflatableracearches .com as part of Pineapple Leisure Ltd (including Bouncy Castle Sales Company)
Shopping with Inflatable Race Arches Company
You can order items from The Inflatable Race Arches Company by (a) Telephoning us on one of the numbers listed on the Sales page, (b) Faxing or Posting a completed Sales Company order form to the address shown on the Contact page or (c) using the on-line shopping facility.
Once an order is placed using the on-line shopping facility you will receive an e-mail confirmation automatically (please do not respond to this unless any of the details are incorrect). The fact that you have received an e-mail notification does not mean that we will be able to fulfil your order. We strongly advise not to take any bookings on items purchased for you to hire out, prior to you having received you order in full. WE CANNOT BE HELD RESPONSIBLE IF YOU DO SO AND THE GOODS AREN'T WITH YOU IN TIME FOR THE BOOKINGS YOU MAKE.
If for any reason we are not able to fulfil your order we will contact you at the earliest possible opportunity to advise you of this. At this point you have the right to change or cancel your order. Any payments made or due will be adjusted or refunded to account for any changes or refunds as the circumstances dictate.
We manufacture bespoke items and accept images from customers on the understanding that the customer has gained permission for the images to be used, prior to sending them to us for the manufacture of the design that the customer has ordered.
Prices at Inflatable Race Arches Company
Our current prices are as displayed on the website.
We will endeavour to ensure that the prices shown on this website are correct. If for any reason the price(s) of any item(s) are incorrect at the time you place an order with us, we will contact you at the earliest possible opportunity to advise you of this. At this point you have the right to change or cancel your order. Any payments made or due will be adjusted or refunded to account for any changes or refunds as the circumstances dictate.
Delivery charges to your area- please phone or email.
You affirm that you understand that all transactions are subject to plus the current rate of VAT if you are a UK Customer. If you are an EU customer outside the UK and you provide us with your VAT number in your country, once the number has been authorised, no VAT will be payable. For customers outside the EU ie Australia, Africa, USA, South America etc no VAT is payable. Commercial customers are deemed business to business transactions and therefore not covered by the sale of goods act. Private individuals who purchase are covered by the sale of goods act. Whilst there is an active shopping cart on the site, it calculates the prices without VAT as we export internationally. Please call to clarify your purchase with the correct final charge of VAT. (If applicable in the country you reside, along with the correct carriage costs.)
All prices whenever quoted either on the website, in correspondence or verbally are all plus VAT at the current rate.
Payments to Inflatable Race Arches Company (Pineapple Leisure Ltd)
You can pay for your goods by Visa, MasterCard or American Express credit cards or by Switch, Solo or Delta debit cards.
You can also pay for your goods by Cheque or Postal Order.
In non consumer contracts we expect to be reimbursed for the reasonable losses incurred.
All Credit/Debit card transactions conducted over the internet are encrypted to minimise the risk of third party attack and misuse of the details therein.
We reserve the right to charge interest on items that remain unpaid after a reminder/request for payment has been sent, equal to Barclay's Bank current lending rates.
If you are conducting this contract in the course of your business then the consumer protection (distance selling) regulations 2000 will apply.
Delivery of Goods
We will contact you to arrange delivery of your order.
We will make every effort to deliver your goods within the time stated but we will not be liable for any loss caused to you by late delivery.
If you do not receive your goods within the stated delivery period please contact us by telephone or e-mail and we will contact our couriers on your behalf.
The couriers will make one delivery attempt. If you are not there to accept your goods that you have ordered, the goods will be taken back to the depot whereby if a re-delivery is made, you will be charged for this, or the goods will need to be collected from the depot.
As we distribute nationally and use independent couriers to transport your goods to you, we cannot accept any responsibility for any lateness in their arrival, due to traffic etc. On Next Day delivery if your package hasn't arrived by 4.30pm please contact us on 01952 585859 so we can contact the couriers to confirm exactly where your goods are. Delivery is a standard 3 day carriage unless Next Day upgrades are requested and the additional surchages are paid. This applies on stock items being manufactured. Please contact the office to comfirm timeframes on nonstock items.
Any shortages or discrepencies with any orders must be notified to ourselves in writing within 7 days. After that time it is deemed that the goods are accepted.
We cannot be held responsible (ie for any compensation claims) for any circumstance beyond our control that hold up delivery of goods eg if an export item gets held up going through customs, or should any couriers make errors.
Please note with regards to delivery; all deliveries are curbside only, so please ensure you have the provision in place to accept and move your delivery to the desired place, as this is not undertaken by the contracted courier companies.
Delivery accesories £14.95 each, inflatables £64.95 each, starter packages £115 per package
If you recieve a delivery via one of our couriers and the package is clearley damaged in anyway whatsoever, REFUSE the delivery, do not write "damaged", "unchecked" or "will check later" etc. Once the delivery has been made none of the above terms are acceptable for a damaged in transit claim with our couriers and neither will Pineapple Leisure Ltd be liable for the damage. This term is non negotiable.
The Company shall not have any liability under or be deemed to be in breach of these Conditions for any acts, events, omissions, accidents, delays or failures in performance which result from circumstances beyond the reasonable control of the Company, including without limitation strikes, lock-outs or other industrial disputes (whether involving the workforce of the party so prevented or of any other party), act of God, war, riot, civil commotion, malicious damage, compliance with any law or governmental order, rule, regulation or direction, accident, breakdown of plant or machinery, fire, flood, or storm, or poor weather or default of suppliers or sub-contractors or war, civil war, armed conflict or terrorist attack, nuclear, chemical or biological contamination or sonic boom.
Return of Goods
BESPOKE/MADE TO ORDER ITEMS (NON STOCK) ITEMS WHICH INCLUDE ITEMS WITH NAMES AND PHONES NUMBERS ON CANNOT BE RETURNED
If you have to return faulty goods, do so in their original condition to Inflatable Race Arches Company, TELFORD, Shropshire within a reasonable time of receipt of goods. You will be responsible for the goods until they reach us, so it is our recommendation that you use a secure delivery method which requires a signature on delivery.
Please note that for any goods returned to us that are not faulty for whatever reason the customer will either be liable for a 20% restocking fee, or we may issue a credit note for the goods instead. This is at the discretion of the company. We are not able to refund any carriage costs to the customer or back to ourselves.
Any vibe machines sold as a business package are non refundable as they come complete with non refundable valuable business data.
Cancelled Orders
We do undertake orders from outside Britain (eg Southern Ireland, Spain and Italy etc) also. Please note that these orders are accepted in good faith, and they are not able to be cancelled at any time once placed, and a deposit is paid.
Please note that all made to order items are NOT subject to the distance selling regulations. Therefore all "made to order items" are non cancelable.
Purchases of DVD and/or business pack are non-refundable as these products can be copied.
All export orders are non-cancellable.
All deposits paid for non stock items are non-refundable.
All Christmas inflatable orders are non-cancellable and no deposit will be returned to the customer. At Pineapple's discretion we may demand the full balance of the Christmas inflatable to be paid in full within 14 days of cancellation.
If you have a Complaint
All complaints must be received in writing with full purchase details within 7 days of receipt of goods. For us to be able to resolve any issues or complaints they must be sent in writing in order for them to be investigated thoroughly by the appropriate department.
Your complaint will be replied to within 7 working days by a Company Representative.
If for any reason a decision cannot be made within 7 working days, we will investigate your complaint thoroughly and keep you updated as to its progress.
If we find that you have a valid complaint we will endeavour to reach an amicable settlement as well as offering a full written apology from Inflatable Race Arches Company.
If we find that your complaint is not valid you will be contacted stating the reasons for our findings.
Our responsibility to you
We will not be responsible for any losses resulting from your use or the inability to use our website or resulting from unauthorised access to, or alteration of your transmissions or data in circumstances which are beyond our control.
We will not be responsible for your loss of profits, wasted expenditure, corruption or destruction of data or any other loss which does not directly result from something we have done wrong.
You will be responsible if you use this website in breach of these terms of use and will reimburse us for any loss that you cause to us as a result of your misuse.
We make no promise that our website will be uninterrupted or entirely error free. Because of the nature of the Internet, the shopping online service is provided on an "as is" and "as available" basis. We are not responsible to you if we are unable to provide our Internet services for any reason beyond our control.
Copyright/Trademarks/Data Protection
All rights in the designs and information on our website are owned by us. They are protected by copyright, trademarks and other intellectual property rights.
You may view, copy and print portions of our website for the sole purpose of placing an order with us. The materials on our website may not be used for any other purpose.
We will use the information which you provide and the records of items you buy to constantly monitor and improve our service and for marketing purposes in accordance with our Privacy Policy.
General
Pineapple Leisure reserve the right to cancel any order at any time. Where a deposit or full payment has been made, this will be refunded within 7 days.
Should an inflatable become out of operation for any reason, we cannot be held responsible for any loss of earnings, as we are not the inflatable operator and cannot confirm its use at all times
We may change or withdraw any part of our website, or may refuse you access to the website at any time if we consider it necessary.
Goods not collected by the customer on the day requested by ourselves will incur daily storage charges, rates dependent on volume and number of items, check with office for full details.
The English Translation of Terms on this site is the binding translation
These terms are governed by the laws of England and Wales and any disputes will be decided only by the courts of England and Wales.
Special Offers, incentives and promotions are offered at the sole discretion of the company, and one offer cannot be run in conjunction with another unless express permission is granted by the company. The company reserves the right to amend or withdraw offers, incentives and promotions at any time without notice. Some of the promotional "free" items are only available on goods purchased at full retail price, which have not been discounted, and are therefore not available when inflatables are sold at reduced prices.
Only items specified to receive complimentary items ie our hand picked "Package Deals" will receive them. This is as they have been "bulk priced" so we are able to offer free items such as crash mats. If you need clarification of if your order qualifies for a free item, please e-mail and your order can be confirmed back to you in writing so there can be no confusion.
Votes collected via client feedback
Pegs are charged at £1.00 + VAT each will be added to the cost of your inflatable, if you do not wish to have pegs please inform a member of Pineapple Staff at the time of order.
The buyer shall be responsible for ensuring that all Statutory, Government or Local Authority regulations are complied with in relation to the operation of any goods purchased from Pineapple Leisure Ltd. The buyer shall ensure that all notices, instruments, manuals and warnings issued by us are properly understood and complied with at all times by all persons using the goods or working within close proximity to them. The buyer is responsible for the translation of the English narrative supplied by us.
Material on this site may include technical inaccuracies or typographical errors. We reserve the right to make improvements and/or changes in the products or services described without notice.
With regards to our free £200 off voucher, please call or email and these terms will be given to you.
* Note Existing Google Adwords customers are not eligible for this offer.
Christmas goodies offer not applicable with items already reduced or on promotion.
Please Note:- Warranty Limitations
All new inflatables sold have a limited manufacturers warranty, which is applicable against any defect in workmanship of the inflatable and against material defect for a period of one year from the shipping date. As of 1st March 2012 Pineapple Leisure Ltd launch the 3 Year Extended Warranty. Customers are to fill out their extended warranty form in full that accompanies the inflatable. This is then to be returned within 14 days in order to qualify for the extended warranty. Failure to return the form fully completed will result in the standard 12 month warranty standing. There are no exceptions and this is non-negotiable. All units should be inflated upon arrival and examined carefully. Any damage incurred through mishandling of the carrier or weather related damage is not the liability of ourselves. As we can not be held responsible if you select to use a carrier to transport the goods and they become lost or damage. Please report damage to the carrier immediately. Goods which are clearly visible as damaged at time of delivery should be "refused" and the couriers will then return to the factory. Goods kept by the customer which clearly appear damaged are then taken as being accepted in full.
We have the right to inspect the unit and if the defect has occured under the conditions listed in this limited warranty, we will determin whether it is practical to repair or replace the damaged or defective parts at the designated location that we have authorised. Any unit returned to us for inspection MUST be in clean, dry condition else it will not be able to be set up on our work tables ie if it is wet and dirty, and therefore will not be able to be inspected. We re-iterate that we will not be able to inspect, safety test or repair any dirty or wet inflatables under warranty due to Health & Safety reasons. A cleaning and drying charge applies at £50 plus VAT per hour to clean and dry any inflatable sent to us. Please remember as per handbook that inflatables are not to be used in heavy rain or strong winds because of Health Safety reasons, and to help prolong the life of the inflatable. Occasional light showers, and light breezes are acceptable so long as inflatables are not stored away wet.
Our warranty is not a guarantee that the product will not through use, handling and storage develop tears or punctures from time to time. The repair of which is the responsibility of the buyer. Improper maintenance, accidental abusive or negligent treatment or any repairs carried out without our prior consent at one of our recognised repair centres will invalidate the warranty of the inflatable. If after initial viewing we believe that the unit has been subject to improper use or incorrect maintenance or neglect, we reserve the right to terminate any warranty. Our decision with regards to all warranty claims is based on over a decade in the business, and is final. All inflatables we sell are strictly for children (note the user cannot be taller than the walls) up to the age of 11, unless ADULT is clearly stated. The Adult units may be used by children under 11, and over including teenagers and also adults. Adult units to have a maximum of 4 users on at any one time. This term is non-negotiable. The cost of shipping the units to and from the designated location for evaluation within the warranty period, is the sole responsibility of the buyer. All shipping costs will be the sole responsibility of the buyer. All activity castles and obstacle courses with items protruding ie bish bash and wall with holes etc, are not covered within the guarantee. Handpainted artwork is not covered under warranty. Sack truck/trolley's and crash mats carry a 28 day warranty. Printed crashmats need to be handled with care ie storage and transport. They are meant to be walked on with "socks only" as the decorative artwork can damage otherwise, which is not covered under the warranty. Generators carry a 3 month return to base warranty. Used/ex-demo inflatables carry a 3 month warranty. All warranties are return to base. As of 1st May 2004 extended warranties on inflatables have become available to purchase.
Our unique 3 year guarantee is open to all new customers buying childrens bouncy castles (suitable for under 11 years of age) All slides, obstacle courses gladiators, boxing, sumos and other games come with a 12 month stitch warranty. The 12 month and 3 year warranties covers stitching not the wear and tear on the PVC. Please note that the warranty is void if the warranty conditions are not met, and the 12 month warranty will then be the warranty that will apply.
Adult castles are suitable for adult use, so long as they are used appropriately. 15'x12' units - 2 adults maximum, 15'x15' units 3 adults maximum, 15'x18' units - 4 adults maximum. The castles are for bouncing up and down only - no horseplay. Maximum weight per adult - 12 stone. Although these castles are re-inforced for adults, that doesn't mean that they are "un-breakable" if abused.
Airdancers/Skywalkers Limited Warranty for 60 days. Fan warranty 60 days. Based on regular use, in good weather. High UV areas and less than desirable conditions can greatly shorten the units life span. Never wash and keep dry. Water may remove the UV protection.
Warning Notice: Please ensure that you read the instructions for the bungee cord ropes before each hire, and that the Operator of the inflatable is fully aware of these bungee cord instructions that accompany the bungee run.
No replacement equipment is available during any warranty inspection.
Disclaimer
We have made every possible effort to illustrate size and dimensions as in the advertising. All sizes are based on pre-assembled measurements, and therefore may vary slightly. All sizes are approximate and colours may vary. All measurements include the front step where one is applicable. The descriptions used are for our sole identity of the products and have to claim against the warranty limitations.
We disclaim any responsibility whatsoever to buyers or to any other person for injury to person(s) caused by any product which has been subjected to misuse, negligence, or accidents, or misapplied or modified or improperly installed.
We make not warranty for additional products sold to purchaser that is manufacturered by a 2nd or 3rd party nor are we liable for any defect that could cause loss of use or injury to these items.
We endeavour to re-produce from images as close as possible but designs, colours and sizes can vary. Whenever specific colours are requested, we always endeavour to meet these, however, should a particular colour be out of stock an alternative will always be used. We reserve the right to deliver an inflatable of the same value, but varying theme if we are unable to re-produce the particular theme for some reason without notice. With regards to wide format printing. Banner prints are due to be viewed at a distance of over 6'. Prints are produced as best as physically able with the ink jet streams, any minor imperfections from such are beyond the control of the printer. We recommend that none of our customers take bookings on units until they receive them in stock. Any shortages have to be notified to ourselves within 7 days.
The design, theme and colour scheme etc. on display: Close resemblance will be maintained to the designs and themes displayed on our website. However, all artwork is hand - painted therefore minor variations in designs, elements, brush work, color tone etc. may be present. As artworks are 100% hand-painted by our team of artists, you can expect some variations of around 5%-20%. This is accepted by the customers when placing an order, and returns will not be accepted due to variation from stock photos on our website.
Promotions can not be used with any other special offers, and we reserve the right to offer cash equivalent prizes in place of items when the original items become un-obtainable ie are sold out.
INFLATABLE MARQUEES
Inflatable marquees are not to be used in high winds or heavy or persistant rain. An inflatable marquee provides a more or less instant cover from sun and light winds.
Delivery of goods
All export orders (ie goods shipped outside of UK) carry a £50 administration fee
VAT number
Our Vat number: 8122 96047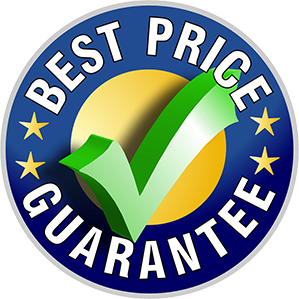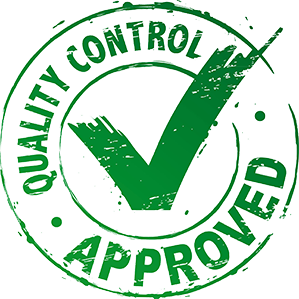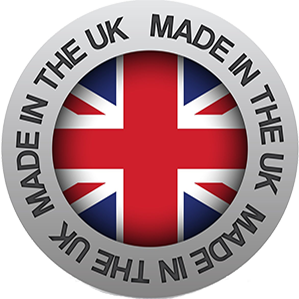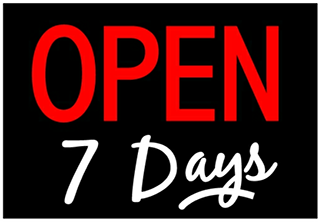 ---
SMALL PRINT
Terms & Conditions . Privacy Policy & Cookies statement
---
© 2001-23 Pineapple Leisure: all rights reserved